---
Project
In partnership with Public Policy Lab, the New York City Department of Housing Preservation & Development (HPD), and with the generous support of the Rockefeller Foundation New York City Cultural Innovation Fund the Designing Services for Housing (DSH) project explored ways to facilitate the involvement of community residents in the development and delivery of housing-related services in neighborhoods with significant public and private sector investment leveraged by HPD.
This project explored two tracks running concurrently through the spring and summer of 2012. The first initiative revolved around a hands-on collaboration between Public Policy Lab fellows and staff, Parsons faculty, and HPD. The second program was a more independent research initiative by Parsons faculty and students, with opportunities for the fellow team to observe and respond.
Over the summer and fall and winter of 2012, the project team synthesized and documented findings, selected the most promising ideas, further refined those concepts, and developed preliminary implementation proposals for pilot projects for HPD. These pilots were launched in the summer of 2013, and a comprehensive "How-To Guide," providing explanation and documentation of the DSH project, is due to be published in the fall.
1.  Enhancing HPD's customer-service interfaces
This track focused on HPD's mechanisms for engaging with potential and current residents of subsidized housing for low- and moderate-income New Yorkers. Faculty and students affiliated with the Parsons DESIS Lab, professional designers and strategists awarded fellowships by the nonprofit Public Policy Lab, and HPD staff worked together to assess HPD's current service offerings and generate concepts for improving service delivery for New Yorkers and the agency.
The project team assessed the way that HPD interacts with New Yorkers through the process of marketing affordable units and through online information channels and physical offices, and offered ideas for improving those interfaces to enhance the efficiency and effectiveness of service delivery. Proposals included, user-friendly visual communication standards, housing information street teams, and community-led housing application assistance – among others.
2.  Supporting community engagement in neighborhoods with major HPD investment
This area of investigation explored ways to promote more connected and successful communities, particularly by enabling residents' involvement in the design and delivery of local services and amenities.
---
Partners
---
Award
---
Fellows
Liana Dragoman
Liana is an experience designer and researcher, multi-disciplinary artist, university educator, and community organizer. She sees experience-design praxis as a tool for enabling positive, social change — change that is shaped through meaningful and sustaining designs built from the ground up. Liana has over eight years of design experience within the academic and private sectors, working with clients such as Astra Zeneca, Prostate Cancer Foundation, and DuPont. She has taught university coursework in emerging media studies on both a full and part-time basis and currently teaches at Moore College of Art and Design. Liana's participation as a fellow was made possible by the generous cooperation and support of NTT Data's Experience Design Group.
Kristina Drury
A designer, educator, and entrepreneur, Kristina is the founder of TYTHEdesign, a design consulting firm using innovation to support social-sector organizations working to make their community a better place. TYTHEdesign collaborates with nonprofits, community-based organizations, and social ventures to help them work better, provide improved service, be more efficient, and increase the impact of their work. TYTHEdesign's projects include the system and interior design of a low-income pediatric medical clinic, a life-skill training program for family shelters, innovation workshops with Skillshare, and print/web collateral material and an educational after-school program teaching life skills through community and entrepreneurship in the South Bronx.
Andrew Eickmann
Andrew is the Director of Strategic Planning at the NYC Department of Housing Preservation and Development, where he combines program analysis, strategy formation, and project management to help define and drive the agency's priority projects. With over five years of experience working in strategic planning and urban development policy, Andrew works to promote sustainable development with an emphasis on the connections between housing affordability, transportation infrastructure, and land use planning. From 2007-08, Andrew was a guest researcher and Fulbright scholar at the University of Amsterdam, where he investigated land bank and value capture programs used to promote both compact development and affordable housing in the Netherlands. Andrew holds a Master of Urban Studies degree with a specialization in policy analysis from Portland State University in Portland, Oregon, and BA in Sociology from the R.D. Clark Honors College at the University of Oregon.
Yasmin Fodil
Yasmin founded and runs BYO consulting, an engagement strategy consultancy that helps non-profits and government agencies come up with ways to better engage their constituents. She received a Masters in Public Policy from the Harvard Kennedy School, where she focused her studies on Democracy, Politics, and Institutions. Prior to graduate school, Yasmin was the Information Officer for the Office of the Arts and Special Projects at the NYC Department of Education and received her bachelor's degree in Government from Cornell University.
Kaja Kühl
Kaja is the founder and principal of youarethecity, a research, design, and planning practice interested in creating dialogue about the urban environment; youarethecity collaborates with institutions, individuals, and non-profit organizations to produce maps, diagrams, writings, designs, websites, events, and exhibitions about urban spaces. Kaja is a certified planner and an Associate Professor at Columbia University, where she teaches Urban Design and Urban Planning studios and seminars. In her research, she documents spatial practices of migration and works with immigrant groups in developing urban planning and design capacity. She holds a Diploma in Architecture from the University in Karlsruhe, Germany and a Master of Science in Urban Planning from Columbia University in New York.
Benjamin Winter
Ben is a designer, writer, and teacher, working at the intersection of service design and social innovation. His work explores the potential of collaborative services and alternative economies to provide for people where conventional services and the mainstream economy are not meeting their needs. He has collaborated on numerous projects to help urban communities increase their economic equality, social resilience, and environmental sustainability through participatory design and co-production. Ben has an MFA in transdisciplinary design from Parsons The New School for Design, where also serves as adjunct faculty in the Design and Management and Integrated Design programs. He is an active member of Parsons DESIS Lab (Design for Social Innovation and Sustainability), where he has worked as a design researcher, a web developer, and a teaching assistant in the graduate-level course associated with the Public & Collaborative project.
---
Courses
Services and The City
Course Info
In this course, Parsons students worked with Public Policy Lab fellows and the NYC Department of Housing Preservation & Development staff to assess the agency's current service offerings, and generate ideas for improving points-of-service. Proposals included enhancements to HPD's housing assistance programs, field offices, and code enforcement procedures, as well as the development of a new housing week initiative.
Faculty
Lara Penin
Students
Judit Boros, Chin-Fu Chen, Ivett Cser, Matteo D'Amanzo, John Goddu, Marissa Hatch, Harriette Kim, Michael Mangan, Molly Oberholtzer, Eli Rosenbloom and Caitlin Webb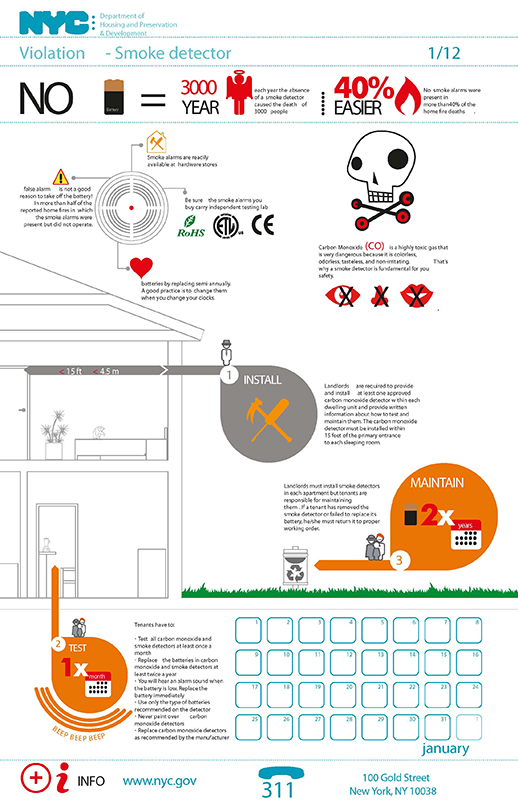 Student Work
Introduction — Lara Penin: Final Overview

The views expressed by students do not necessarily reflect the official positions or policies of HPD or the City of New York.
---
Public & Collaborative Services
Course Info
In this course, Parsons students explored ways to promote more connected and successful communities in the Melrose area of the South Bronx – a neighborhood with significant public and private sector investment leveraged by the NYC Department of Housing Preservation & Development – particularly by enabling residents' involvement in the design and delivery of local services, facilitating community engagement and addressing neighborhood needs.

Faculty
Ezio Manzini and Eduardo Staszowski
Teaching Assistant
Benjamin Winter
Students
Aly Blenkin, Namkyu Chun, Andrea Curtoni, Michele Girelli, Nelson Lo, Janet Lobberecht, Rosalind Louvet, Kara Kane, Mai Kobori, Jennifer Meyer, Christopher Patten and Bridget Sheerin
Student Work
Introduction — Eduardo Staszowski: Final Overview
<style="font-size: .6rem;">The views expressed by students do not necessarily reflect the official positions or policies of HPD or the City of New York.
---
How-To-Guide
After the initial engagement with HPD and completion of the academic courses, the project team selected and refined the most promising service concepts, creating more refined visualizations and descriptive documentation to capture insights and proposals. The team then revised and tested the service concepts to ensure that they meet City legal, budgetary, and policy requirements, and created implementation and monitoring plans for the HPD pilot programs. These pilots were launched in the summer of 2013, with monitoring, evaluation, and continued design support provided throughout.
This work has been compiled into a findings document – or "How-To Guide" – which describes the existing service environment for New Yorkers seeking to access HPD services and/or living in neighborhoods with significant agency presence; outlines current opportunities and future possibilities for improving services; and provides technical and strategic guidance for implementing service improvements, either through agency initiatives or by working in collaboration with other stakeholders.
---
Evaluation Reports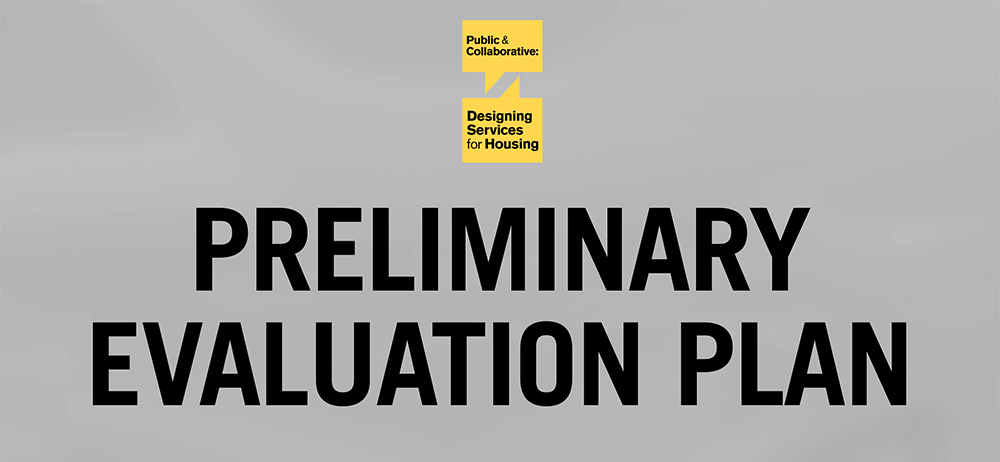 As part of our collaboration with the New York City Department of Housing Preservation and Development (HPD) our team developed four pilot proposals to enhance the application process for affordable housing. You can read all about the proposals in the How-To-Guide page, but in brief, we recommended that HPD and its sister agency, the New York City Housing Development Corporation (HDC), test the following approaches:
• Create new, human-centered informational materials
Implement, distribute, and sustain a series of new or redesigned informational materials to be used throughout the application process — from marketing to interview and lease-up.

• Encourage hyper-local marketing by developers
Supplement existing outreach by asking developers to share redesigned advertisements in public venues frequented by neighborhood residents.

• Support community-based housing ambassadors
Recognize the work of community-based groups and individuals who assist residents in applying for affordable housing by providing them with reliable information and resources.

• Form a street team for in-person HPD outreach
To address the lack of visibility and awareness of HPD and its affordable housing programs, employ a street team in strategic locations and at specific events in order to highlight HPD's work, publicize resources, and broaden the pool of applicants.
Combined, the goal of these pilots is to create a new knowledge-sharing infrastructure that enables a dynamic and reciprocal exchange of information between New York City residents, community-based partners, housing developers, and HPD leadership and front-line staff. The intended design objectives of the knowledge-sharing infrastructure are to:
• Encourage information accessibility and exchange
• Account for applicants' lived reality
• Enable more informed decision-making
The complete evaluation report, Evaluating New Housing Services, captures our findings in detail, as well as recommendations for scaling the four services. This free PDF download designed by Public Policy Lab fellows Liana Dragoman and Kaja Kühl also includes appendices containing our evaluation, plan, user testing scripts, user surveys, and other research materials
---
Project Leadership
Chelsea Mauldin, Public Policy Lab
Eduardo Staszowski & Lara Penin, Parsons Desis Lab
---
Contact
If you would like to know more about the Designing Services for Housing initiative please email Chelsea Mauldin at cmauldin@publicpolicylab.org and Eduardo Staszowski at staszowe@newschool.edu.